You will need Supervisor access to resend an invite to a user. Click on "Manage Users" in the top navigation bar to be taken to the list of users.

Find the user you would like to edit, and click "Edit" next to their name.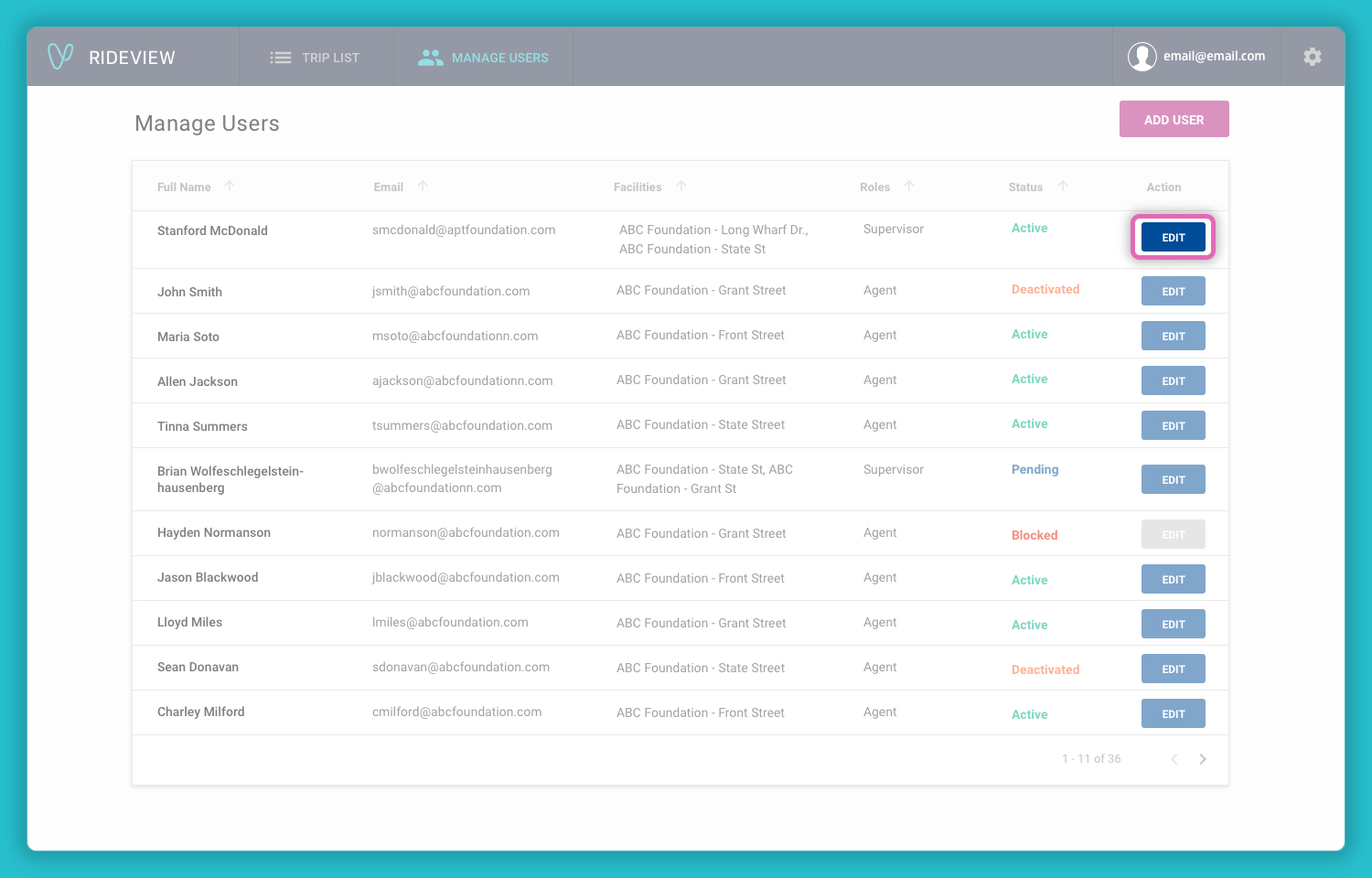 If the user is active, there will be a "Resend Invite" button at the top right of the page. Just click on the button and the user will receive an additional activation email.
Please note: Activation emails expire after 7 days.